Restaurant in Moselle near Forbach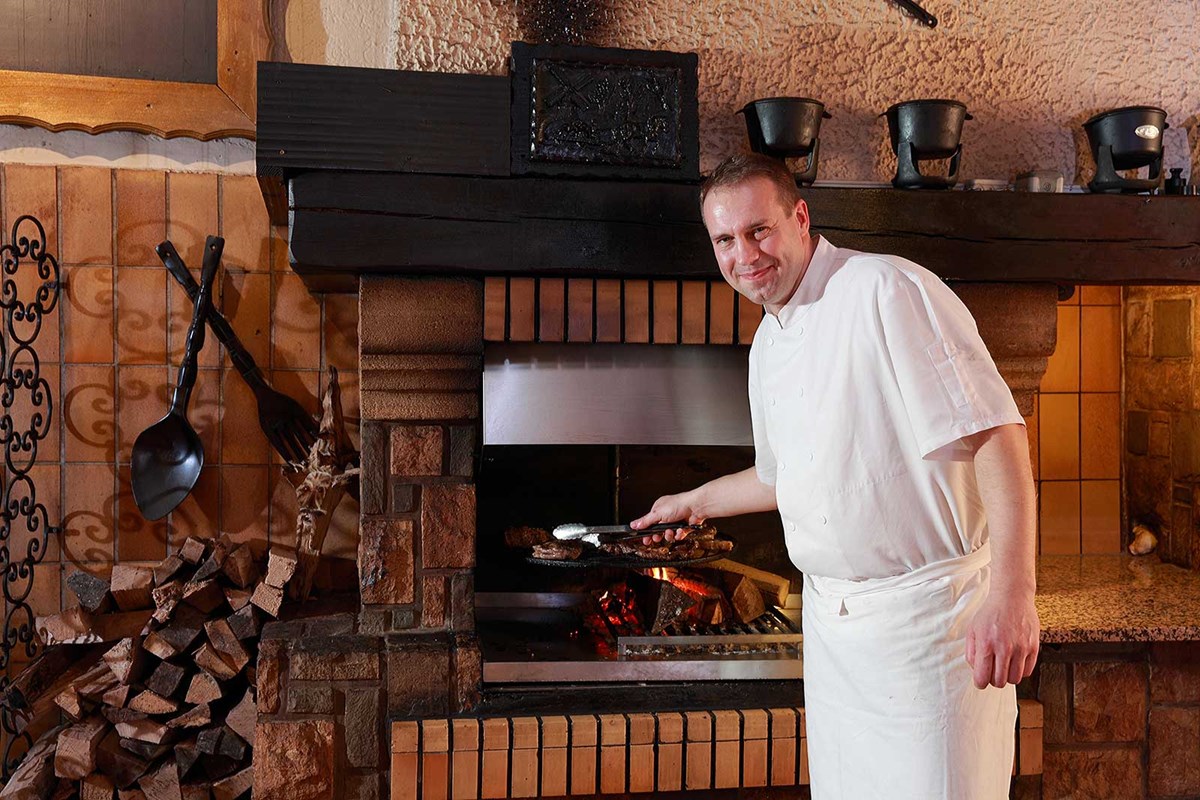 Tradition and family spirit
Near Forbach in Moselle, Marcel Gossert has run the Simbach-Mühle restaurant since 1997. He runs the restaurant's kitchens, sharing his love of products and gastronomy; an attentive team greets guests and supervises the quality of service with great warmth and friendliness.
Together, they represent the region's identity, a subtle blend of French and German influences which can also be found in the dishes served.
A welcoming and gourmet atmosphere which Marcel and his team, perpetuate in accordance with family tradition.
Indeed, the Chef took over the restaurant from his father. At the time, Simbach-Mühle was a village bistro which the Gossert family gradually turned into a proper restaurant.
Ancient tradition can also be seen in the building. This former 17th century mill has preserved all its original charms.
The dining rooms' interior design reflects the character of old houses and the atmosphere is always simple.
Come and discover this blend of tradition and modernity, a combination which the entire team offers every day and which characterises the spirit of the Simbach-Mühle.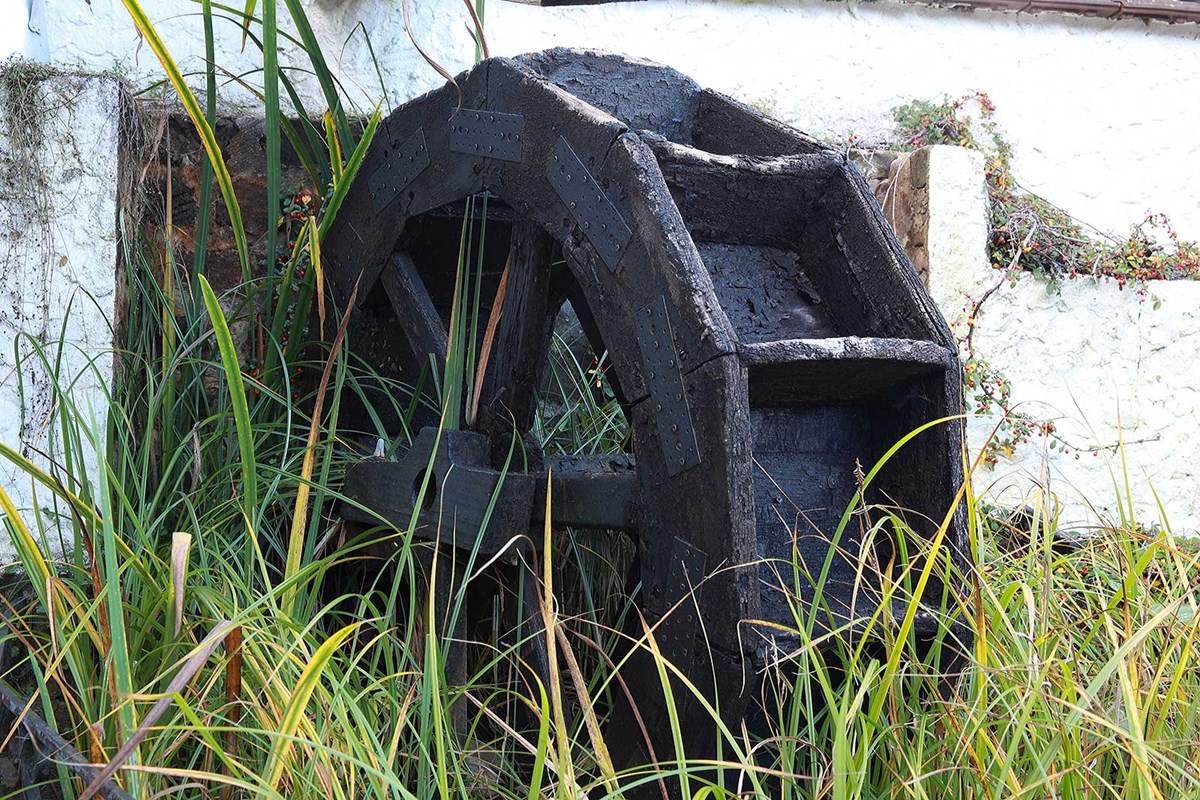 History
A mill in the 17th century, a bistro in the 1970s, and a restaurant today: the Simbach-Mühle is deeply-rooted in the history of Alsting (57) and its region. The mill ("Mühle" in German) was already mentioned in parish registers dating from 1697.
Powered with water from the Simbach, the former Sauerbach canal, it is only natural that this river lends its name to our restaurant. In the centre of the building, a water wheel is still visible as a reminder of the mill's past.
Although the mill is mentioned at the end of the 17th century, there are also vague references to it as early as 1295.
Indeed, one document mentions a disagreement between the Waadegozen (Wadgassen) monastery and three brothers residing in Güdingen, about property in Hesslingen, next to the Mill.
The Gossert family acquired this rural property in 1977 and turned it into an attractive restaurant.
Today, a second generation holds the keys to this mill: Marcel Gossert has been the owner since the middle of the 1990s.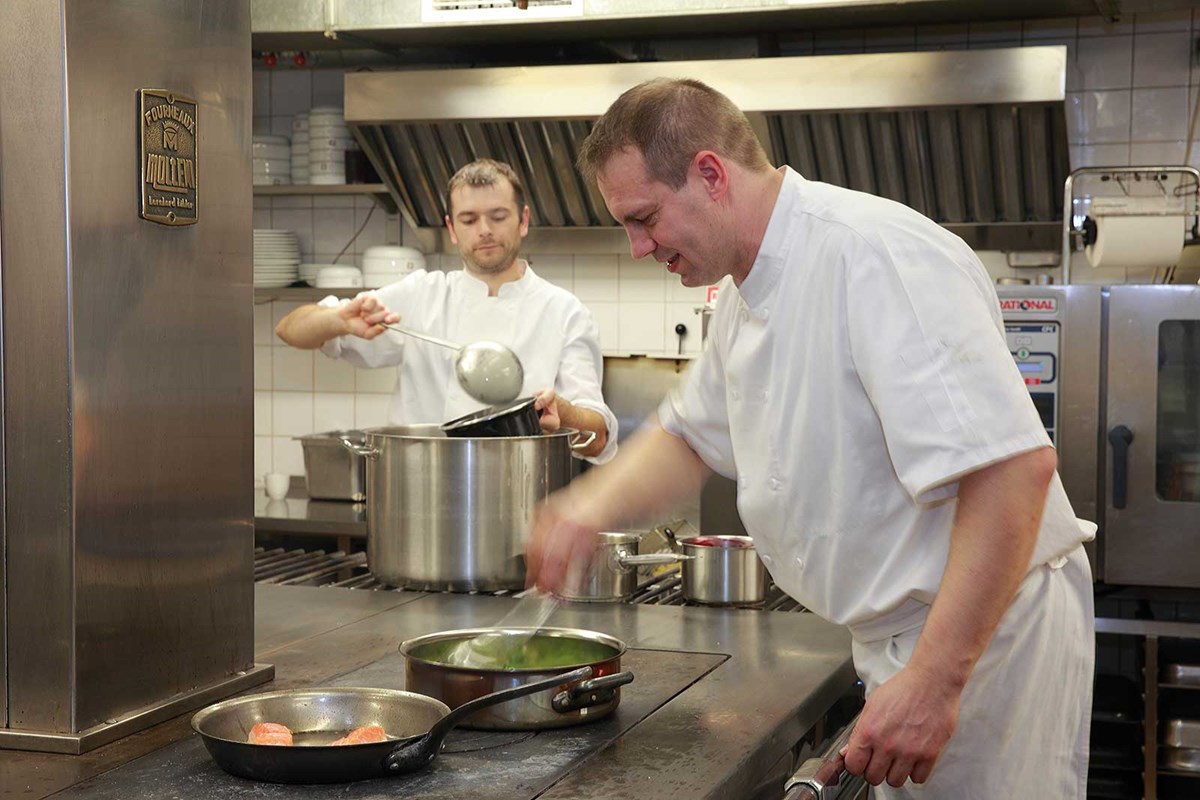 The team
The Chef, Marcel Gossert, runs the restaurant's kitchen.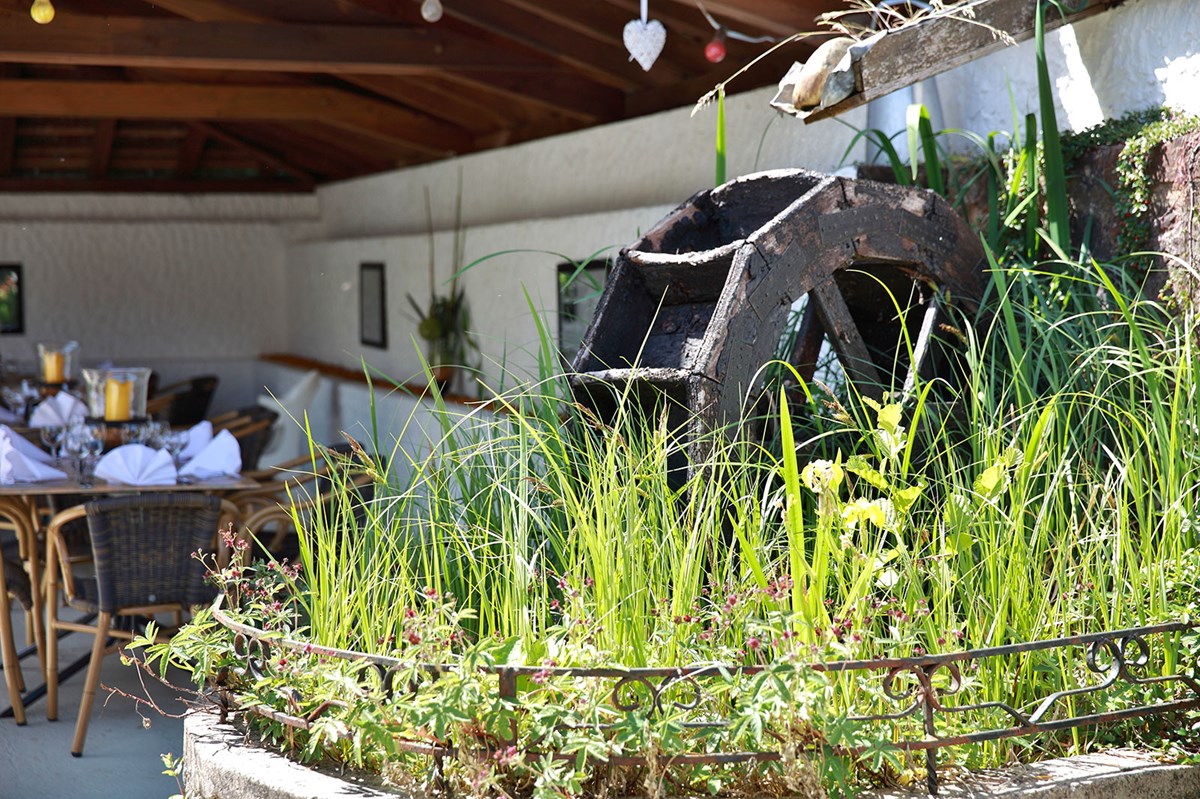 Jobs
Join our team! Our restaurant in Moselle is hiring.
Our current job offers:

- A waiter / waitress (part-time / weekends)
Please send a CV and cover letter by e-mail to marcel.gossert@wanadoo.fr or contact us by telephone on 
+33 3 87 99 14 52.
You can also send us your unsolicited application.